17 November 2018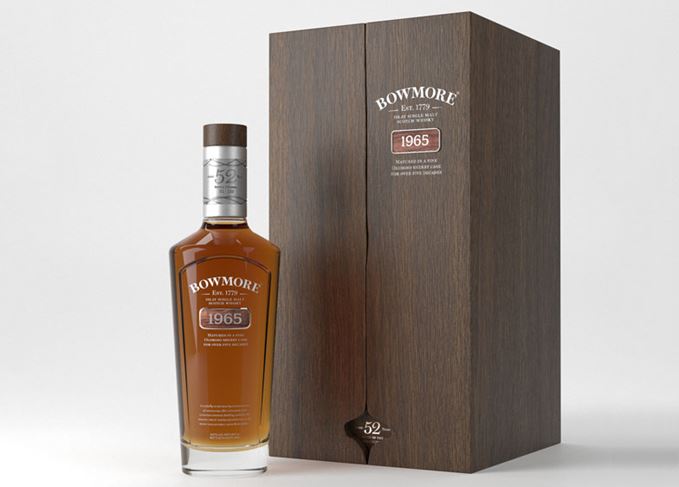 'Legendary' malt: Bowmore 1965 is a limited edition whisky matured in a single oloroso Sherry cask
Islay's Bowmore distillery is launching a 52-year-old single malt with a price tag of £22,300, which it claims will obtain 'legendary status' among whisky fans.
Distilled in 1965 and matured for 52 years in a single oloroso Sherry cask in one of Bowmore's island warehouses, the whisky is described as being 'one of the most highly sought after among collectors'.
Bottled at a cask strength of 42% abv, the whisky is described as having notes of 'fragrant fruits, sweet bees wax and intense dark chocolate', with a 'touch of jasmine, dried fruit and apricots'.
Just 232 bottles of Bowmore 1965 will be released globally from December.
Exclusive Offer
Receive the full details