20 Feb

Ben Morley: "Whisky is Like Gold, It's Tangible"

Gold can be a safe haven for investors. Now investors can consider another gold, liquid gold in the form of rare whisky. Does it merit consideration? Ben Morley at The Whisky Corporation thinks it does.
---
Mr. Morley, what brought The Whisky Corporation to Singapore?
We found that as more and more people here started looking at whisky as an alternative asset class, so our Singaporean client base grew.
We wanted to not only be on the ground to offer a more personable service, but also be here to help better educate local savvy investors looking to diversify, by way of hosting regular seminars.
In times of uncertainty investors traditionally flock to gold. In terms of an investment is whisky now a form of liquid gold?
Indeed it is, like gold it's tangible, which in the current economic climate is all the more important. Investors are also attracted by huge short term gains that others have experienced.
For investors looking to build a portfolio, how do they check the probity of their purchase?
Always deal with a company whom have a long standing reputation within the industry and are backed up by leading industry experts with the correct market insight and built up contacts.
«The Whisky Corporation offers the investor to be involved at ground level»
It's also extremely important to be able to verify where the stock came from and in an ideal world a company that are associated directly with a well-known and established distillery.
Whisky doesn't produce any earnings or income – how do investors monetise it?
Where we deal directly with the distillery (Glenfarclas est. 1836) we are able to offer the investor the opportunity to become involved at ground level, akin to purchasing property off plan, ensuring their upside is maximized whilst also making clear, relatively short term exit strategies available.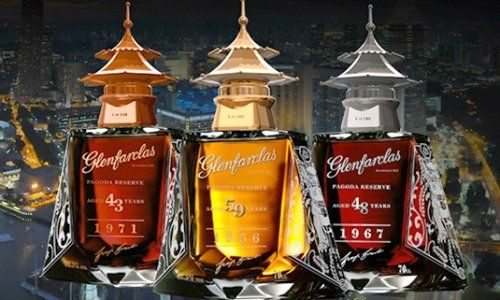 Is the current whisky investment trend a fleeting fashion or will it have longevity?
People have been drinking whisky for hundreds of years and we believe nothing will change there. It's a finite product and is therefore price determined by supply and demand, supply is dwindling as consumption increases.
«We prefer to focus our attention on working directly with the distilleries»
We have seen the investment market go from strength to strength and all our indications are that it will continue to do so, especially with more and more people looking at alternatives and increasingly concentrating their efforts on whisky.
Can investors check the value of their Whisky investment are there any indices that track prices?
There are indices that track prices, however certain ones seem to contradict each other and we prefer to focus our attention on working directly with the distilleries.
«Of particular interest, as is the case with our Trilogy series, are very low productions»
The Whisky Corporation, as mentioned earlier, offers the investor the chance to be involved at ground level, this gives a totally transparent idea on what prices were before the whisky was released, price upon release and then the price which has ultimately been determined by the market.
With wine being a ubiquitous multi-country produced commodity, does that make whisky a better investment?
Indeed it does, people have done very well investing in wine in the past, however the ubiquitousness nature of wine makes whisky a better investment. There are many tens of thousands of bottles of wine produced from a particular vintage, with whisky on the other hand that number will usually be in the very low thousands.
Of particular interest, as is the case with our Trilogy series, are very low productions where only 100 bottles were produced!
---
Ben Morley is the Chief Operating Officer of The Whisky Corporation. He joined the company as Portfolio Director before transitioning to the role of Senior Portfolio Director, using his extensive network and experience to grow the business.
He began his career at the «Financial Times» in London, building interest and knowledge in the Financial Markets. After a rewarding experience working with a variety of alternative investments, his passion for Scotch whisky eventually led him to join The Whisky Corporation.
Source: http://www.finews.asia/high-end/23881-whisky-liquid-golf-alternative-investment-ben-morley-the-whisky-corporation